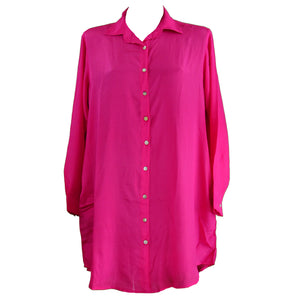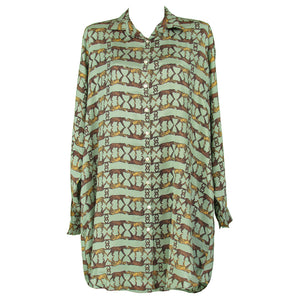 Silk - Carola shirt dress
Long sleeves shirt/dress, Ideal for curvy plus sizes (but not only !),
Fitting is generous and can be adjusted at the waist with the additional belt. 
SIZE 2 is M
SIZE 5 is XXL
100% Silk. Buttons all the way.

NOTE: Our garments are hand made in India and feature delicate traditional silk screen printing on thin cotton vale, please handle them with care and hand-wash or machine wash cold. 
We might have what you want in our store! Thank you.  fg@foresta-g.com        Tel : +39 3791883173